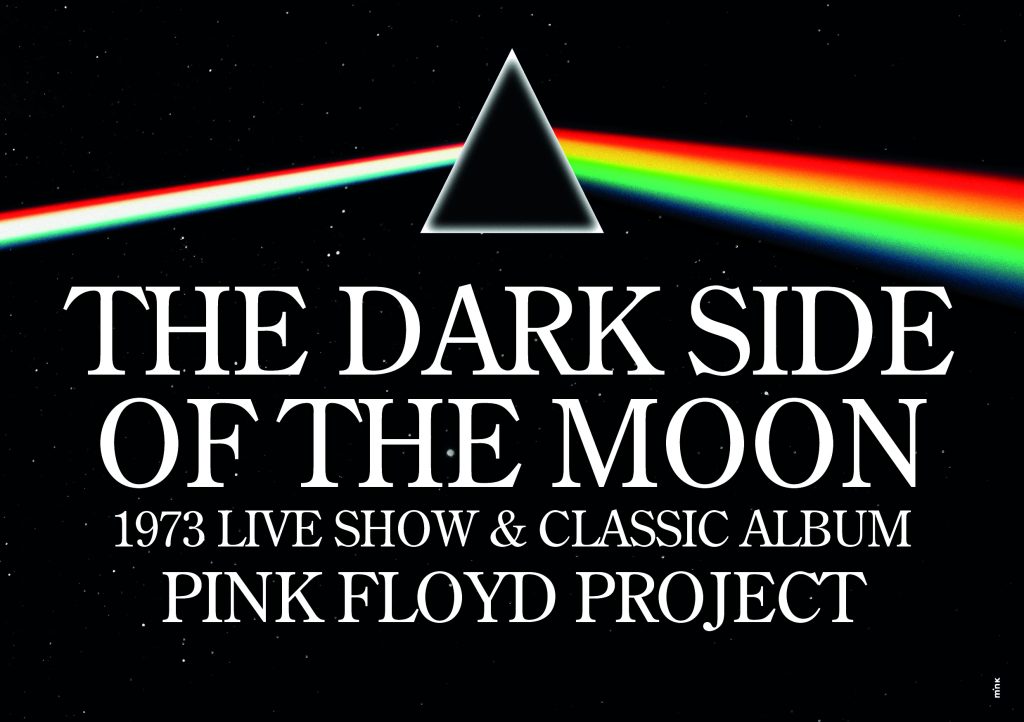 Ode aan Pink Floyds 1973 live-show, inclusief uitvoering van het classic album 'The Dark Side of the Moon'
Na hun spectaculaire én meerdere keren met vijf sterren gerecenseerde show The Wall 40 Years neemt Pink Floyd Project u nu mee naar 1973. Het jaar waarin Pink Floyd transformeert van undergroundband naar wereldact. Een spectaculaire reis terug in de tijd waarin de band een show voorschotelt zoals Pink Floyd die 50 jaar geleden zelf speelde, geïnspireerd op het optreden in de unieke 'Live at Pompeï'-concertfilm.
Op het podium experimenteert Pink Floyd Project met nummers als 'Obscured by Clouds', 'Set the Controls for the Heart of the Sun' en 'Careful with that Axe, Eugene'.
Met het 23 minuten durende 'Echoes' maakt de band aan het eind van het eerste deel de opstap naar Pink Floyds grote doorbraak in 1973 met het album 'The Dark Side of the Moon'. Deze plaat behoort tot de bestverkochte albums aller tijden en viert in 2023 zijn 50-jarig jubileum.
Na de pauze speelt Pink Floyd Project een integrale uitvoering van dit 'classic album', inclusief klassieke Floyd-songs als 'Time', 'The Great Gig in the Sky', 'Us and Them' en natuurlijk 'Money'.
Pink Floyd Project brengt de onbetwistbare sound, look & feel van de tijdloze muziek van een van de meest invloedrijke bands aller tijden, wederom gestoken in een uniek en groots visueel spektakel.